I'm visiting my sister on St. Simons Island this week. Her hubby and son are gone to Boy Scout camp and we have the house to ourselves. We haven't had to cook and if we wanted a bowl of cereal for dinner, there was no one to say "Is that all? Where's the meat and potatoes?"
I am blessed to have a sister (and mom) who live in a resort area. There are nice beaches, great shops, good seafood and lots of local history.
Speaking of history...
On Wednesday we we stepped back in time when we visited
Sapelo Island
. The website pretty much says it all so I won't try to re-invent the wheel.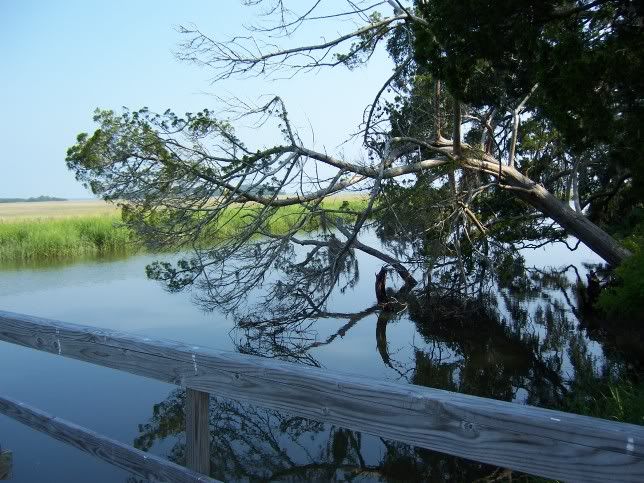 This is a view of the marsh.
The Sapelo Queen, one and only means of public transportation to Sapelo Island, Georgia.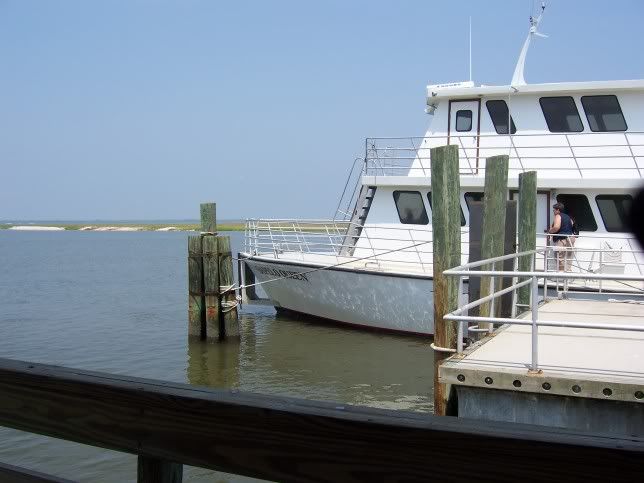 Sapelo Island lighthouse, which was restored in 1998.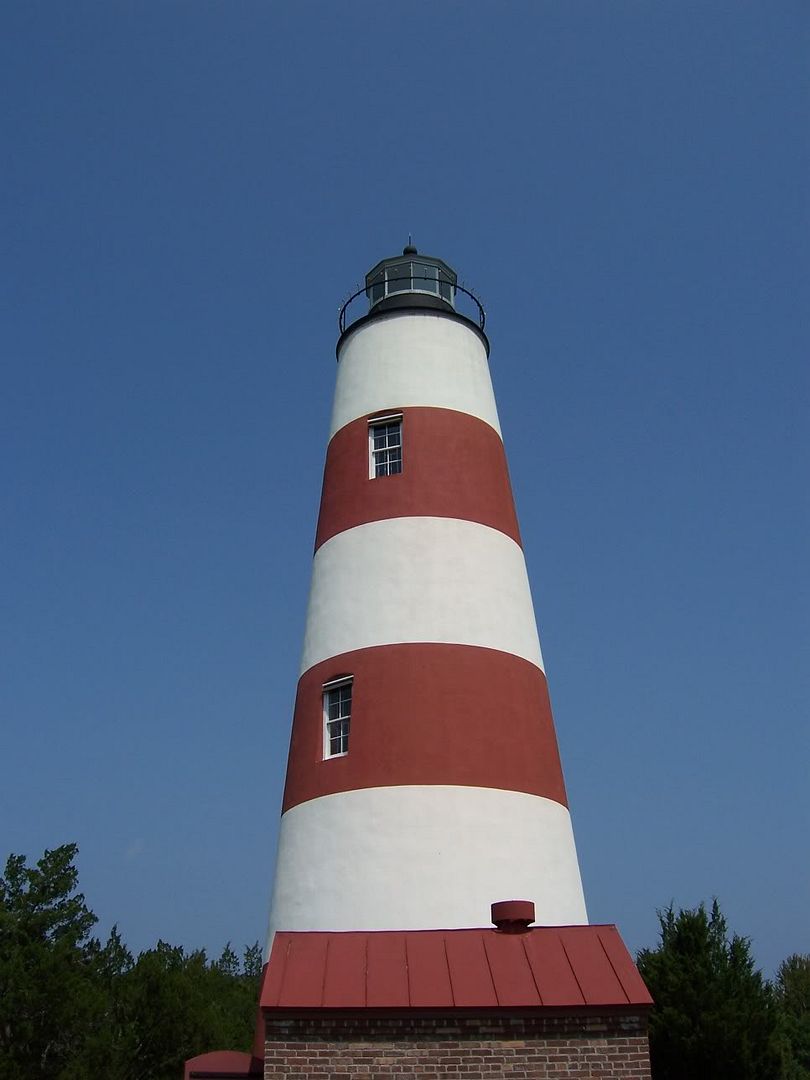 My sister, Bev, descending the lighthouse stairs.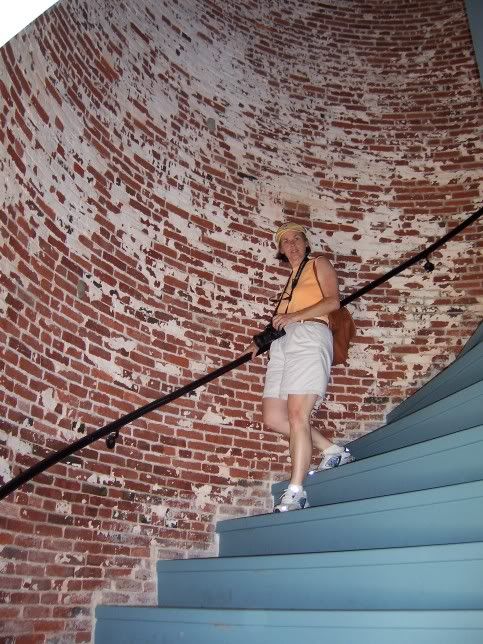 The Reynolds Mansion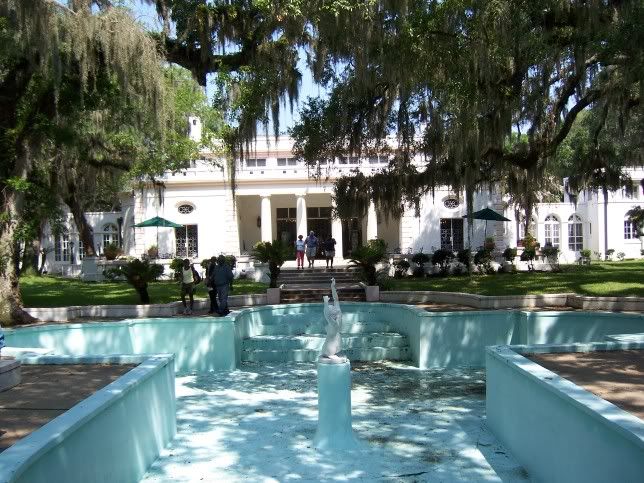 That evening we had dinner with my mom and let her cook and wash dishes. We did thank her profusely for the delicious meal.

Thursday we explored some shops in downtown Brunswick, which is just inland from St. Simons. My aunt and uncle from North Carolina were passing through on their way to Florida and we all had dinner together at a great seafood restaurant called The Crab Trap. Afterwards, my sister and I had a nice walk on the beach.
Yesterday she had to work half a day so I explored the little downtown area on my own. The locals call it the village and it has a combination of upscale shops and junky little beach shops. A pier sits at the end of the street and right next door is Neptune Park and the St. Simons Lighthouse. After she got home from work, we had dinner at a very trendy restaurant called Cargo (I had roast lamb and she had a seafood pasta dish and then we both went overboard with scrumptious desserts), followed by another walk on the beach. This was necessary to walk off the food we overindulged in.
Today? We're going to the beach to soak up some rays and hope the Space Shuttle launches and that we'll be able to see it from here. There will be an arts and crafts festival in Neptune Park and we're going to take that in as well.
The day after? Well... there's a concert in the park.
Monday I will visit more with my mom since my sister has to work all day.
Tuesday is the 4th of July and we'll probably hit the beach again and then enjoy the fireworks display. They shoot them off the end of the pier.
Life is good.
Until later. Y'all have a safe and happy weekend and 4th of July.