I should not complain. Nope, shouldn't complain a bit because I have what every writers wants: an office all my own. Part of the agreement for buying a new house last year was that I got an office, so the third bedroom is mine. It houses not only my computer desk, but a small desk that I use for doing beadwork, a small filing cabinet that holds beading supplies, and two bookcases. You can't see the ironing board because it's stored away in the closet, but this is my ironing room too.
I stood in the four corners of the room and took photographs. Pardon the window view. The light wasn't kind to my digital camera.
The blob on the floor under the window is my kitty, Spook.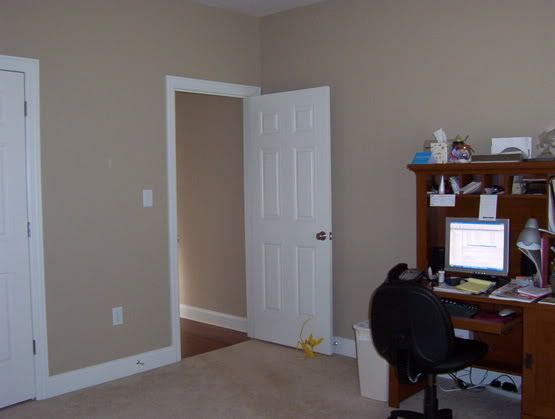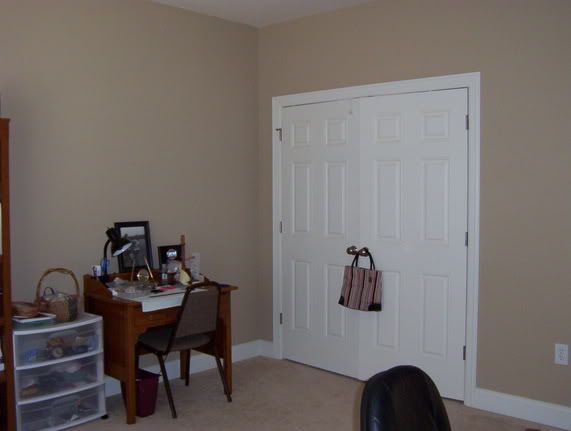 And here's the floorplan for reference, with the furniture drawn in. The room is just a little shy of 13 feet square.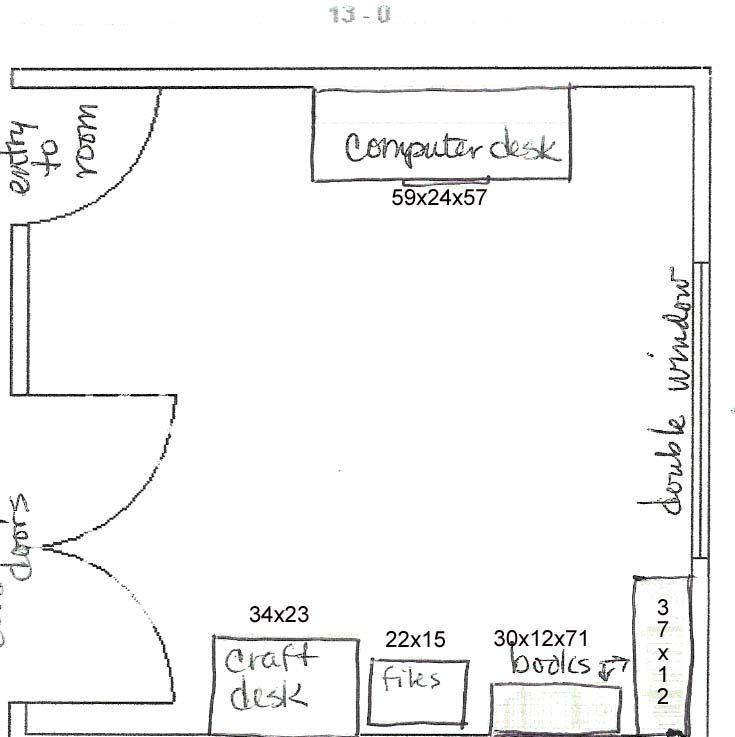 This room needs HELP!
I've thought about putting the computer desk and tall bookcase side by side. The computer desk can't be moved to another wall; that wall is where the phone connection is for the DSL and if I put it against the opposite wall, I'd be working with my back to the door and I hate that.
Or I thought about putting the tall bookcase in that little space between the door and the closet doors. The space is wide enough.
I need something on the window just to soften it up.
I need a bulletin board somewhere handy to post notes, pictures, schedules, doctor appointment reminder cards, etc.
See those two bags of books on the floor between the bookcases? I need to take them to the used book store.
I need something on the walls. They're so BARE!
I need a comfy chair where I can sit to read or write longhand.
Help! Your suggestions would be greatly appreciated! Help make this office inviting and a place to foster creativity.