Angel's and Problem Child's posts have started me thinking (which is sometimes dangerous). While they are sending their children off into the great big world of school, I am at the opposite end of the parenting journey. My children are grown and out on their own. I started making notes for this blog and realized that I've been "retired" for ten years now. I still have my letter of resignation on my computer. Wanna see??
July 22, 1996

TO: Department Head's Name

THRU: Group Leader
Immediate Supervisor

FROM: Marilyn L. Puett

SUBJECT: Resignation


This is to notify you of my resignation as a Customer Service Agent for Computer Sciences Corporation effective August 2, 1996. My resignation stems from the opportunity to devote full time to my children and our family business. My position with CSC has been both challenging and rewarding, and I have enjoyed my association with CSC employees and managers. Thank you for the opportunity to be a part of your team and I look forward to continuing the friendships developed over the past two years.

I am willing to assist in any way possible in effecting a smooth transition for the individual selected to fill my position. *

Sincerely,

Marilyn L. Puett
It's been exactly ten years and a week since I left the corporate world behind and re-joined the ranks of Stay-at-Home-Moms. And while the extra money was nice, I've never really regretted the decision. You'll notice I said "re-joined" because I was a SAHM for a long time, then spent six years in the workforce because of family economic issues.
I remember the two-page "To Do" list I made during my last week at work. I planned to accomplish all the things I'd let slide during my six-years on the job plus I thought up new things to do. At the time I retired, my older son was a high school senior and the youngest was in his last year of middle school.
I'm not quite sure what happened to that list. I think I threw it away when we moved last year. But I can assure you that only a mere fraction of it got accomplished. I thought I was going to have spare time galore. HA! And it's not that I frittered my time away. Okay... not all of it. Somehow the routine and mundane filled up some of the time, while the joy of just being with my children again took up some of the rest. And all my good intentions flew out the window.
Fast forward ten years and I still haven't catalogued all those old photographs and slides. My Christmas shopping is usually accomplished sometime between Thanksgiving and the second week in December. I have rekindled an old love -- writing -- and I'm having a bit of success with it. And today, for the first time, I had a story start to run away from me in a direction I had not envisioned. Gosh has it been fun!
I guess what I'm trying to say is that there's no perfect stage of life. There's no perfect ages for your children. There's no perfect time to do anything. Don't fall into the guilt trap. Guilt doesn't solve any problems; it merely creates more. You just do what you can and enjoy the moments. Trust me when I tell you that time flies and it flies quickly.
And pretty soon this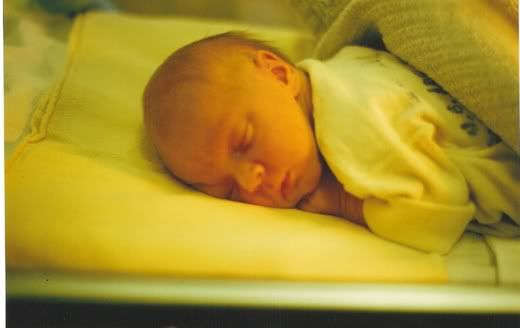 becomes this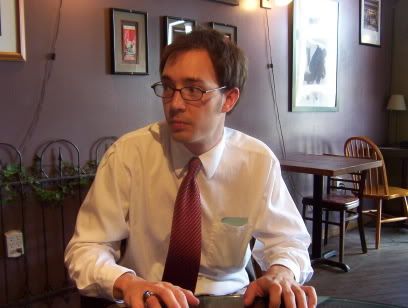 And then he has one of his own.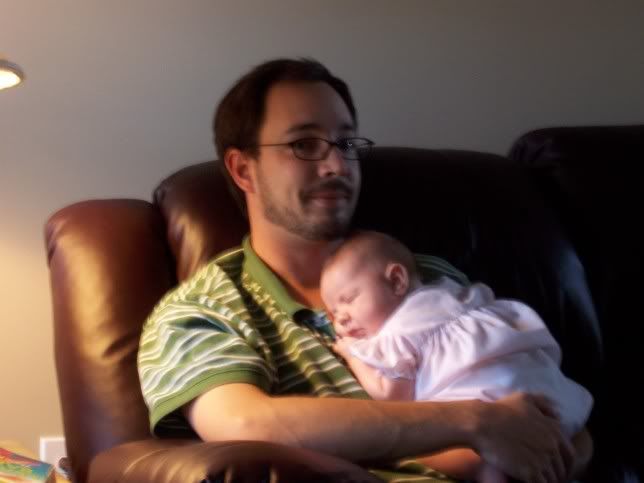 For everything there is a season,
And a time for every matter under heaven:
A time to be born, and a time to die;
A time to plant, and a time to
pluck up what is planted;
A time to kill, and a time to heal;
A time to break down, and a time to build up;
A time to weep, and a time to laugh;
A time to mourn, and a time to dance;
A time to throw away stones, and a
time to gather stones together;
A time to embrace, And a time to refrain
from embracing;
A time to seek, and a time to lose;
A time to keep, and
a time to throw away;
A time to tear, and a time to sew;
A time to keep silence, and a time to speak;
A time to love, and a time to hate,
A time for war, and a time for peace.


Ecclesiastes 3:1-8

What's your "guilty" pleasure? What have you spent time on instead of laundry or scrubbing the toilet that made you feel good about yourself?
* In a twist of fate that could only be attributed to karma, CSC went into a hiring freeze right after I left and they couldn't hire anyone to take my position. So my co-worker, who spent two years telling our supervisor that I did nothing all day, got to take on all that nothing and add it to her job duties. Ain't karma grand?