As a Mom, my protective instincts have been all fired up since Friday afternoon. That's when Drama Queen, my oldest and only daughter, had an accident and broke both her wrists. That's right, both of them. Color me panicked when the doctor oh-so-casually told me the news. I thought I was going to faint. I most definitely dropped my jaw enough to catch a few flies.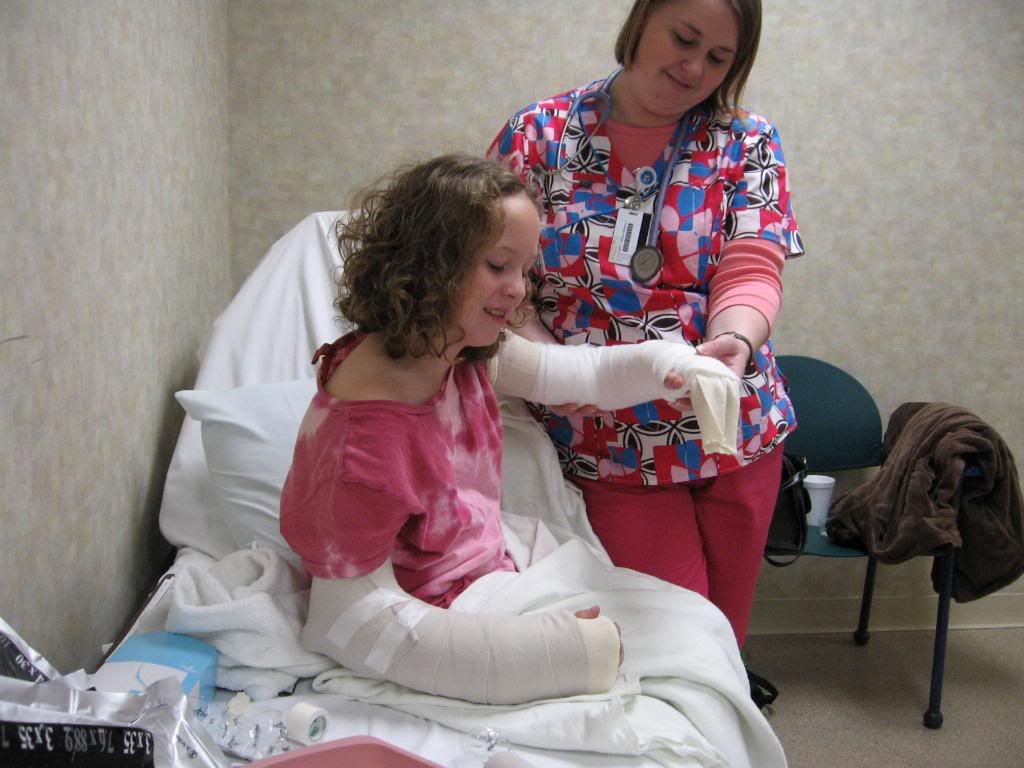 Needless to say, we've had quite a few adjustments over the weekend, not the least of which is her having to revert to baby status on all her accomplishments. The poor thing can't eat, brush her teeth, or even scratch her nose, because the temporary casts run from mid-finger to the middle of her biceps. I'm hoping to meet with her teachers and/or principal today to discuss school options and develop a plan for that. And attempting to bathe her yesterday was not a lot of fun, let me tell you.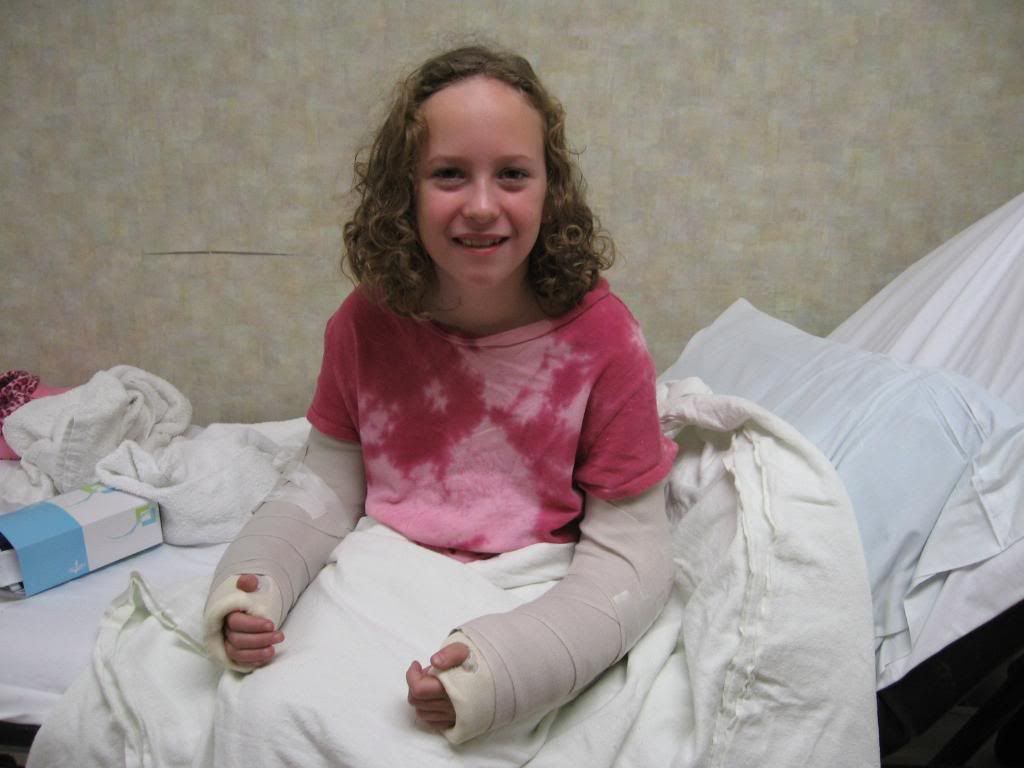 But even with some of the practical issues now on the To Do list, I admit to my heart catching and tears filling my eyes every time I see those casts. Deep down, I wish I could kiss it and make it all go away. Intellectually, I know this is part of life and she is handling it with a positive attitude and grace. The pride I feel in that is warming. I can't help but think about my own mother standing by my bedside after one of several miscarriages. How much more her sadness and helplessness must have been than mine at this moment. Sniff… Uh oh, I might start crying…
So today I'm trying to make the necessary arrangements while taking care of my 8-year-old baby. Plus work that's been waiting for me. And let's not forget those revisions I told myself I'd tackle.
Quick, take my mind off of all of this today and tell me about your own childhood accident experiences (either yours or your child's). Or just say anything so I will be distracted from my worry and obsessive checking on my baby.
Angel
Winner!
PJ is the winner of Julia Harper's For the Love of Pete. Email Smarty Pants at smartpants@writingplayground.com with your snail mail address to claim your prize. Prizes not claimed within 7 days may be given to someone else.